WRD CDD 1000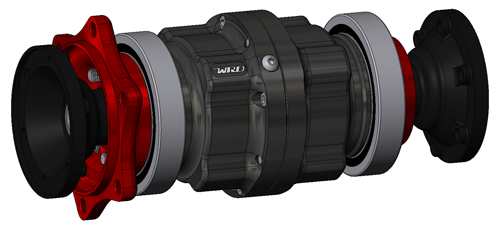 The WRD-CDD-1000 model is a drop in replacement for the differentials in Stohr, West, and similar style chassis. Weight is 14.5 lbs complete as pictured with bearings and oil, a typical savings of 4 lbs over stock with the increased performance from the modified Salisbury design. Weight without bearings is 12.3 lbs. A CAD packaging model and drawing are available by clicking the links below.



CAD Packaging Model (IGES format)

Assembly Drawing and Critical Dimensions (pdf format)



Pricing and Availability: The WRD-CDD-1000 model is available now and retails for $3450. Please contact us to place your order.

The current configuration supports the stock CV joints used on most chain drive vehicles including the Stohr and West chassis. Tripod options are available as well (see below). Please contact us for more information on output flange and drive axle options.